Latest Articles
January 20, 2022 • Wall Street Journal
What a difference a year can make. Last January the Biden administration came to power pledging to revive the 2015 Iran nuclear deal that his predecessor had abrogated. That, however, was supposed to be just the beginning. Incoming national security adviser Jake Sullivan insisted that doing so would be a prelude to a "longer and stronger" deal with Tehran. Fast forward 12 months, and the likeliest outcome of the Biden administration's diplomatic outreach is a compromise pact far less comprehensive and robust than the original. Experts have warned against the dangers of such a "less for more" deal, which would impose fewer restrictions on Iran's stubborn nuclear effort while providing Tehran with more-lavish concessions and sanctions relief than before. Yet the political reality is that, for the Biden administration struggling in the polls domestically, even a bad bargain with Iran could be a lifeline. The reason has to do with oil.
December 20, 2021 • The Hill
In recent weeks, as the Kremlin has beefed up forces along its common border with Ukraine in an apparent prelude to some sort of military action, observers in Washington have wondered about the method behind Russian President Vladimir Putin's madness. Surely, they have mused, Russia can't be eager to replay the events of 2014, when its aggression against Ukraine fell far short of the Kremlin's goal of creating "Novorossiya" (New Russia) and further accelerated Ukraine's drift toward Europe and the West. The view from Moscow, however, is very different. All politics, they say, are local, and the Russian government's current mobilization is designed with some clear goals in mind: to advance its standing at home and improve its strategic posture abroad. It's an approach that's succeeding on both fronts — and the reasons have everything to do with propaganda.
November 30, 2021 • Washington Examiner
What precisely does the Biden administration want to accomplish in its diplomacy with Iran? With new talks over Iran's nuclear program now underway in Vienna, it's a question worth asking. To hear the White House tell it, the current talks are the only way to put Iran's increasingly mature nuclear program back in a box, despite new evidence that — despite its denials — the Islamic Republic is, in fact, pursuing an offensive nuclear capability. From this standpoint, America's 2018 abandonment of the Joint Comprehensive Plan of Action (as the nuclear deal between Iran and the P5+1 powers is known) represented an egregious strategic error, and the "maximum pressure" policy that followed was an abject failure. It's a narrative the Iranian side has been only too happy to nurture. Iranian officials have railed against the "inhuman" measures levied against them by "the aggressor" United States and have called for an end to U.S. sanctions as a precursor to any deal.
November 26, 2021 • Newsweek
In a much-publicized address in 2005, then-Deputy Secretary of State Robert Zoellick laid out the prevailing wisdom in Washington regarding the proper way to approach the People's Republic of China (PRC). "Chinese leaders have decided that their success depends on being networked with the modern world," Zoellick argued before the National Committee on U.S.-China Relations. As a result, he contended, the U.S. needed to make every effort to turn the PRC into a "responsible stakeholder" on the world stage. That belief helped inform U.S. policy toward China for more than a decade, with Washington trying repeatedly to coax Beijing into behaving better through expanded trade and closer integration in various multilateral institutions. Only in the past couple of years has China's behavior (from its predatory economic practices to its ongoing persecution of its Uyghur Muslim minority) sparked a serious rethinking of the American approach toward China—and prompted a tilt toward strategic competition with it. But in Washington, bad ideas never really go away. That's why, even though the "responsible stakeholder" idea is no longer being applied to the PRC, it's now being recycled by the Biden White House in its dealings with another hostile nation: Iran.
The Criminalization Of The World Economy

A review of Servants of the Devil: The Facilitators of the Criminal and Terrorist Networks by Norman Bailey and Bernard Touboul, World Scientific Publishing, 2021.
Fall 2021 • The International Economy
Between 2014 and 2016, when it was at the pinnacle of its power, the Islamic State was estimated to be generating as much as $2 billion in annual revenue, a sum that made it the best-funded terrorist group in recorded history. It did so through a variety of means, ranging from informal value transfer networks such as hawala to the taxation of the captive citizens under its control. In all, according to a 2016 report by the U.S. House of Representatives Homeland Security Committee, the Islamic State's complex financial infrastructure encompassed seven distinct pillars: black market oil and natural gas; black market commodities; antiquities; extortion, taxation, and robbery; kidnappings for ransom; support from nation-states in the Gulf; and fraudulent financial activities. Fast forward half a decade, and the situation remains far too familiar. Despite the ignominious end of its self-declared caliphate in Iraq and Syria, Islamic State is still fiscally solvent—and dangerous. Just this spring, the U.S. Treasury department estimated that, in spite of the international community's best efforts, the world's most notorious terror group still had access to around $100 million in cash reserves in safe havens across the Middle East, more than enough to enable it to carry out global operations on an ongoing basis. Moreover, the government memo laid out, these funds are being replenished by multiple sources, including associates in Turkey, smugglers in Iraq, and other facilitators. The Islamic State's ongoing solvency owes a great deal to the contemporary economic environment, where the lines between licit and illicit commerce have become progressively blurred, and where the connections between criminal groups and terrorist organizations are increasingly intimate. That nexus is the subject of Servants of the Devil, a collection of studies curated by veteran financial experts Norman Bailey and Bernard Touboul. Their central contention is stark but compelling: that the global economic context has changed fundamentally. Gone, they argue, are the days when criminals and terrorists represented qualitatively different things, with separate worldviews and agendas. Instead, propelled by rapid globalization, we are now witnessing growing interplay among—and cooperation between—a wide range of malicious actors.
Books by Ilan Berman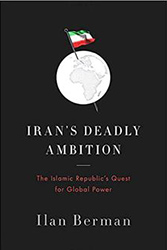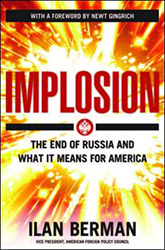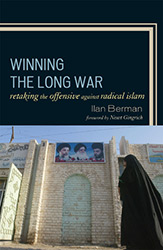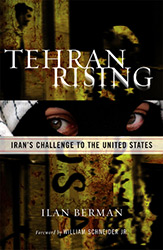 https